Our consulting division can provide customised solutions on a range of topics to help your business keep safe and on track when it comes to managing its most crucial asset – its people.
The team have up to date multisectoral experience with cutting edge knowledge so rest assured your in safe hands.
Ensure you protect your business and your employees with the right advice and support. Our team of consultants cover towns from all over the central region. For more information and bookings, call AdviceLine 0800 300 362.
We also offer a full suite of health and safety training courses. Find out more, or email training@businesscentral.org.nz if you need assistance in determining the best training options for yourself or your team.
Meet our experienced Health & Safety Consultants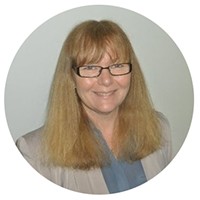 Adrienne Pryde
H&S Management Consultant
adrienne.pryde@businesscentral.org.nz | 021 224 3904
Adrienne has been an OHS professional for over 25 years and has comprehensive experience across numerous sectors. Adrienne is a registered HASANZ specialist; accredited SafePlus assessor and has successfully completed a Lead OHS Auditor Course making her eligible for certification through Exemplar Global.
Adrienne is passionate about assisting companies to manage risk so that their workers get home both healthy and safe; whilst also ensuring that the Company itself is not exposed to avoidable risk. Adrienne's easy going, friendly nature enables her to build rapport and to develop a comprehensive understanding of the business she is assisting, which ultimately results in an effective collaborative approach to managing health and safety (H&S).
Read Adrienne's full bio

Adrienne began her career as a registered nurse, then moved into the H&S field as an occupational health nurse before deciding to return to university to study occupational H&S in 1998. In subsequent years she held various long-standing H&S positions across a variety of sectors including; manufacturing, retail, hospitality, government and corporate. The experience gained throughout this time equipped her with the skill-set to be able to confidently transition to a consulting role.

Over the last 12 years, Adrienne has been a consultant to Business Central / Wellington Chamber of Commerce and EMA members and runs her own business HSAW Ltd, providing training, auditing and consulting advice on H&S systems. These clients include government departments, local government, NGO's / not-for-profits, health, education and the private sector.

Adrienne enjoys working with businesses of all sizes who require such a diverse range of H&S advice. Adrienne has extensive experience developing H&S systems tailored to the needs of individual organisations. She takes great satisfaction in ensuring the systems are both practical and meet audit requirements. She is acutely aware of the need to make logical sense of the H&S legislation so that systems are fit for purpose and user friendly.

As a qualified auditor Adrienne enjoys auditing and providing robust recommendations to enhance the H&S performance of organisations. She has also been an auditor for both the Workplace Safety Management Practices (WSMP) and the ACC Accredited Employer Programmes.

Adrienne's expansive knowledge, experience and accreditations are testimony to the reliability of her services.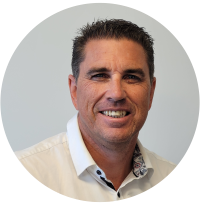 Damon Jacobsen
HR and H&S Management Consultant
Damon.jacobsen@businesscentral.org.nz | 027 224 9113
Damon has over 10 years of senior leadership experience, across human resource management and health, safety and environment implementation and monitoring. This breadth of knowledge and skills enables him to offer holistic solutions and outcomes for your business.
With a strong background in manufacturing (aluminium, wood processing and poultry) and experience working in education, Damon has successfully improved employee-employer relations, and has applied effective HR and HSE practices within the workplace.
Damon sits on five boards and knows what good governance looks like and the importance of clear communication. Having managed teams and being a co-worker on the factory floor, Damon can relate to people at all levels and of varying educational and ethnic backgrounds. His key driver is helping people who want to do something they care about and being a rock for people during challenging times.
Damon's qualifications

Graduate Diploma Occupational H&S Management (Southern Institute of Technology), BBS – HR Major (Massey University), Dip General Psychology (International Correspondence School), Occupational Safety & Health (L3) and completion of Lean Management Training and Manage Hazard Identification and Control on Plant and Machinery Training.