On this page, you will find information and contact details of our experienced Employment Relations consultants. 
Meet our experienced Employment Relations consultants
Clive Thompson
Clive.thomson@businesscentral.org.nz | 027 437 2808
Clive comes highly recommended for his mastery in Collective Bargaining and HR Strategy. He is the lead negotiator for 50+ Collective Agreements, almost exclusively in the private sector. Clive has more than 25 years' experience and has held senior HR roles in the health, metals manufacturing and forestry/lumber industries. He has been advising and supporting businesses since 2004.
Clive's qualifications

Master's degree in Labour Relations (Auckland University), has attended Executive Education courses at the Melbourne Business School (HR Strategy) and Harvard Law School (Advanced Masterclass in Negotiation).
Chris Longman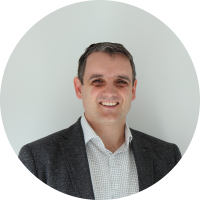 Chris.longman@businesscentral.org.nz | 027 403 1788
Chris has over 18 years' experience working within human resource management in the public and private sectors. He has been consulting since 2017, helping businesses with their people requirements and is frequently acknowledged for his professionalism and delivery of pragmatic and practical solutions. Chris is regularly called on for leadership and performance coaching, complex workplace investigations, conflict resolution, updating employment documentation, assisting with restructures and workplace culture and people strategy needs.  
Chris's qualification

MBA (Waikato University), Graduate Diploma HRM (Massey University), BCom (University of Otago), Chartered Member of HRNZ, licenced workplace investigator, and Team Management Services accredited.
Jannine O'Meara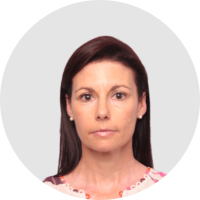 Janine.omeara@businesscentral.org.nz | 022 454 1979
Jannine joined the team in March 2023 and brings extensive experience in human resource management having worked across the primary industry and aviation sectors for multi-national corporates. In recent years she has been focused on industrial relations and collective contract negotiations. Janine's breadth of knowledge, skills, and passion to help businesses of all size and nature means she can assist with any employment need.
Jannine's qualification

BCom (University of Canterbury)
Damon Jacobsen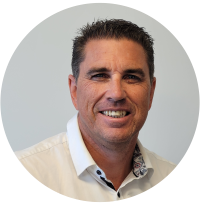 Damon.jacobsen@businesscentral.org.nz
Damon has over 10 years of senior leadership experience, across human resource management and health, safety and environment implementation and monitoring. This breadth of knowledge and skills enables him to offer holistic solutions and outcomes for your business.
With a strong background in manufacturing (aluminium, wood processing and poultry) and experience working in education, Damon has successfully improved employee-employer relations, and has applied effective HR and HSE practices within the workplace.
Damon sits on five boards and knows what good governance looks like and the importance of clear communication. Having managed teams and being a co-worker on the factory floor, Damon can relate to people at all levels and of varying educational and ethnic backgrounds. His key driver is helping people who want to do something they care about and being a rock for people during challenging times.
Damon's qualifications

Graduate Diploma Occupational H&S Management (Southern Institute of Technology), BBS – HR Major (Massey University), Dip General Psychology (International Correspondence School), Occupational Safety & Health (L3) and completion of Lean Management Training and Manage Hazard Identification and Control on Plant and Machinery Training.
---
See the file below for an extensive list of ER consultants and their areas of expertise.