Our consulting division can provide customised solutions on a range of topics to help your business keep safe and on track when it comes to managing its most crucial asset – its people.
The team has up-to-date multisectoral experience with cutting-edge knowledge so rest assured you're in safe hands.
Ensure you protect your business and your employees with the right advice and support. Our team of consultants cover towns from all over the central region. For more information and bookings, call AdviceLine 0800 300 362.
Meet our experienced Employment Relations consultants
Clive Thomson
Collective Bargaining Specialist
Clive.thomson@businesscentral.org.nz | 027 437 2808
Clive comes highly recommended for his mastery in Collective Bargaining and HR Strategy. He is the lead negotiator for 50+ Collective Agreements, almost exclusively in the private sector. Clive has more than 25 years' experience and has held senior HR roles in the health, metals manufacturing and forestry/lumber industries. He has been advising and supporting businesses since 2004.
Clive's qualifications

Master's degree in Labour Relations (Auckland University), has attended Executive Education courses at the Melbourne Business School (HR Strategy) and Harvard Law School (Advanced Masterclass in Negotiation).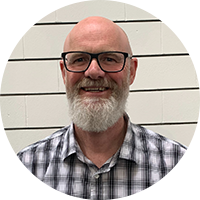 Scott Doolan
Senior Consultant
scott.doolan@businesscentral.org.nz | 027 209 8611
Scott is the senior consultant at Business Central's Palmerston North office. He advises private, public sector and local government employers in the Manawatu/Wanganui/Wairarapa regions on all issues relating to employment. This includes establishing best practice human resource systems, and advising on current legislative requirements, general employment relations issues, as well as resolving particular disputes. Scott has extensive experience in representing employers with collective bargaining across a board range of industries. Scott has negotiated multi-employer collective agreements, multi union collective agreements and has bargained with all the large Unions. Prior to Business Central Scott had 15 years' experience in the health sector, including as an operational manager, responsible for a team of 30 - 40 employees, and subsequently as a human resources manager. Scott's thesis for the MA degree covered interpersonal conflict in the workplace. Scott is a licensed private investigator and has substantial experience in conducting external investigations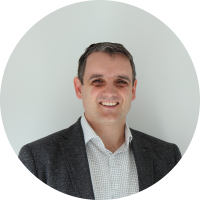 Chris Longman
ER/HR Consultant
Chris.longman@businesscentral.org.nz | 027 403 1788
Chris has over 18 years' experience working within human resource management in the public and private sectors. He has been consulting since 2017, helping businesses with their people requirements and is frequently acknowledged for his professionalism and delivery of pragmatic and practical solutions. Chris is regularly called on for leadership and performance coaching, complex workplace investigations, conflict resolution, updating employment documentation, assisting with restructures and workplace culture and people strategy needs.  
Chris's qualification

MBA (Waikato University), Graduate Diploma HRM (Massey University), BCom (University of Otago), Chartered Member of HRNZ, licenced workplace investigator, and Team Management Services accredited.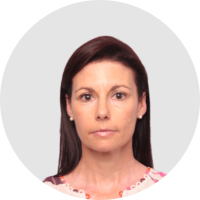 Jannine O'Meara
ER/HR Consultant
Jannine.omeara@businesscentral.org.nz | 022 454 1979
Jannine joined the team in March 2023 and brings extensive experience in human resource management having worked across the primary industry and aviation sectors for multi-national corporates. In recent years she has been focused on industrial relations and collective contract negotiations. Janine's breadth of knowledge, skills, and passion to help businesses of all size and nature means she can assist with any employment need.
Jannine's qualification

BCom (University of Canterbury)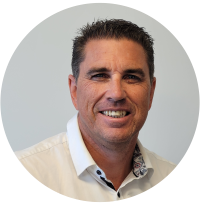 Damon Jacobsen
HR and H&S Management Consultant
Damon.jacobsen@businesscentral.org.nz | 027 224 9113
Damon has over 10 years of senior leadership experience, across human resource management and health, safety and environment implementation and monitoring. This breadth of knowledge and skills enables him to offer holistic solutions and outcomes for your business.
With a strong background in manufacturing (aluminium, wood processing and poultry) and experience working in education, Damon has successfully improved employee-employer relations, and has applied effective HR and HSE practices within the workplace.
Damon sits on five boards and knows what good governance looks like and the importance of clear communication. Having managed teams and being a co-worker on the factory floor, Damon can relate to people at all levels and of varying educational and ethnic backgrounds. His key driver is helping people who want to do something they care about and being a rock for people during challenging times.
Damon's qualifications

Graduate Diploma Occupational H&S Management (Southern Institute of Technology), BBS – HR Major (Massey University), Dip General Psychology (International Correspondence School), Occupational Safety & Health (L3) and completion of Lean Management Training and Manage Hazard Identification and Control on Plant and Machinery Training.
Ian Reid
ian.reid@businesscentral.org.nz
Ian is a strong advocate for enterprise and provides practical management advice that makes a positive difference for members. Ian is a strategic thinker with expertise in managing complex employment-related issues.  He adds value to people initiatives with practical advice to help clients achieve their goals.
Ian has 30+ years of experience working in consulting roles with both corporate organisations and SMEs. His experience is with local and foreign-owned organisations across many sectors including, for example, the service industry, retail, food/meat processing, hospitality, Clubs, IT, transport, maritime, manufacturing, petroleum, engineering, age care /health, the baking sector and NGO's.
Read Ian's full bio

Ian has considerable experience working in strongly union-organised workplaces and spent many fascinating years working on complex rail/maritime employee relations projects including serious change and performance management initiatives with the ever present threats of strikes and lockouts.

Ian is a very skilled advocate and experienced negotiator who can represent and otherwise assist clients across many areas. This includes collective and individual employment agreement drafting/negotiations, performance management initiatives, meeting policy needs, resolving discipline/terminations/managed exits. He helps with on-site dispute resolutions which may involve mediations/the Employment Relations Authority. He has worked around recruitment, and restructuring programmes and across all the above areas has worked in both unionised and nonunionised environments. He has a reputation for excellent judgment and for developing strategic responses supported by practical initiatives to address identified needs. He has good networks to bring value to processes.

Ian is the Director of Reid Allchin Consultants Limited and has professional associations with similar service providers. Ian's previous roles in reverse order include: - Terrace Legal, a Wellington-based employment law practice, consulting with Greene Hanson (Right Management Global), Managing Consultant with the Wellington Employers and Manufacturers Association (EMA), and employment as the Industrial Relations & HR Manager in the turbulent '90s for the Interisland Line (Cook Strait Rail Ferries) and various HR / Industrial account management roles with NZ Rail particularly as it transitioned to an SOE and then privatisation.

Ian has formed an alliance with Business Central and as an independent Wellington based contractor provides consulting support to Business Central members in the Wellington region.

He operates a small farm aided by some heavy industrial equipment, runs a property portfolio, and for kicks, is a collector (some say a fanatic) of classic motorcycles and cars,
---
See the file below for an extensive list of ER consultants and their areas of expertise.